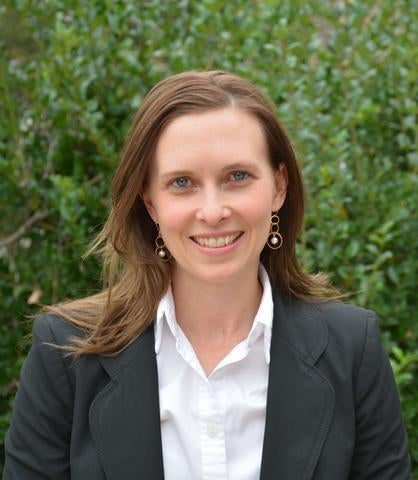 Ann Cheney, PhD, has been named the recipient of the UC Riverside School of Medicine's 2022 Outstanding Mentor of the Year award. The award is in recognition of a faculty member's outstanding contributions to mentoring other faculty, postdoctoral fellows, residents, and/or students. The announcement was made at the School of Medicine Dean's Town Hall on December 13, 2022. 
Associate Dean for Academic Affairs Iryna Ethell, speaking on the behalf of the selection committee, also congratulated eight faculty members who were nominated and received honorable mention recognition. These included Adwoa Osei, MD, Iryna Ethell, PhD, Monica Carson, PhD, Ramdas Pai, MD, Ray Glendrange, MD, Richard Weiner, MD, Said Jacob, MD, and Takesha Cooper, MD.
Cheney, a cultural anthropologist, is an associate professor in the Department of Social Medicine, Population, and Public Health (SMPPH), founder and director of the Hispanic and Bilingual Ambulatory Medical Studies program (HABLAMoS), and faculty supervisor of the Coachella Valley Free Clinic.
"My career, as an anthropologist, has always been in schools/colleges of medicine," Cheney said. "I greatly appreciate the opportunity to bring the social sciences into medicine and medical education—I bring a critical approach, one that considers the role of oppression, racism, colonialism, classism in health, and I impart critical thinking skills on my mentees."
"I am a hands-on mentor, meaning that I try my best to be present and available. One of my favorite activities is to use the whiteboard (whether the ones in the SOM or Zoom) to create the visual image and logic of students' ideas to show them how they can come up with an idea, put it down on paper or a whiteboard, develop a design around research questions, and move a project forward," she added.
Evelyn Vázquez, PhD, assistant director of HABLAMoS, was complimentary of her colleague and mentor.
"I have the honor to witness the genuine care, joy, and hope that Dr. Cheney brings when she mentors students, academics, and community partners," Vázquez said. "She has the virtue of seeing strengths in her mentees. She never stops supporting her mentees to achieve their dreams. I am grateful for having the opportunity to work with and learn from Dr. Cheney; she is a true inspiration and a role model to me and to many others. Dr. Cheney is the embodiment of an outstanding mentor."
Erica Li, a member of the class of 2023, described Cheney as "an incredible mentor."
"I am always amazed at her capacity for taking projects on and carrying out her work in a way that is inclusive and impactful," Li said. "Being a part of her team, I admire how she also prioritizes the wellness of her group and is a leader who succeeds in both accomplishing meaningful work and supporting the empowerment of the people around her."
Class of 2025 medical student Henry Duran had similar praise, saying, "Dr. Cheney has been an incredible mentor to me in my research endeavors as well as in my personal life. She has been very generous with her time and supportive of my successes and challenges."
Cheney said that she has benefited from her mentor relationships as well, citing the development of the student-led and community engaged Coachella Valley Free Clinic as a prime example.
"I have learned so much from my mentees and they have pushed me in directions I never imagined," she said. "When the Coachella Valley Free Clinic first began, I had no idea what I was doing. My vantage point in health services had always been as an investigator, not someone who oversaw the delivery of healthcare services. But as I asked my students questions, they invited me to other free clinics and I began thinking, organizing, and planning. Eventually we figured it out together and four years later, we are still here and growing."