It's a year later than originally scheduled, but on May 22, more than 200 scientists will gather at the Mission Inn in Riverside for the 16th International Congress on Toxoplasmosis and Toxoplasma gondii Research.
"The conference is unique because it is all about the Toxoplasma gondii parasite, which is also related to Plasmodium, the causative agent of malaria, and other protozoans like Cryptosporidium," explained Professor of Biomedical Sciences Emma Wilson, the chair of the conference. "It brings together a variety of people from various disciplines - clinicians, researchers, epidemiologists, veterinarians - all of whom are interested in this parasite that has infected as many as one-third of the people in the world."
The parasite can be transmitted to humans by eating raw or undercooked meat or who come into contact with infected cat feces. While the impact of infection in those with healthy immune systems is usually minor, toxoplasmosis can be life threatening for individuals with compromised immune systems.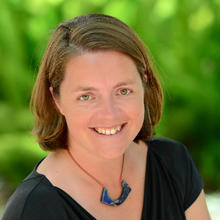 UC Riverside became the conference's destination in 2021 when participants at the 2017 event expressed an interest in it coming to Southern California. "I was very gung-ho," Wilson said, laughing.
Wilson recruited colleagues Peter Bradley of UCLA, Melissa Lodoen of UC Irvine, and Anita Koshy of the University of Arizona to serve on the planning committee. The quartet has met weekly since 2018.
When the COVID-19 pandemic hit, organizers held out hope that the conference would go on as scheduled. By early fall, however, it became clear that it would be impossible to proceed and the event was postponed, though not cancelled.
"We had to go back to the drawing board a little bit, rearrange some contracts and things like that, but everyone was really understanding," Wilson said. "Considering what we've all be through, we are really excited that everyone is making a huge effort to join us in person."
Wilson said that while there was some discussion of moving to a virtual or hybrid event, organizers and participants alike shared a desire to have it in person.
"Hybrid meetings can provide huge advantages, such as increasing access to science," she said. "But this conference has always been held in person, which provides the opportunity to have multiple scientific conversations and opportunities for collaboration. Also, being able to step away from your desk and not being tempted to multitask. I think we are all really appreciating that opportunity right now."
Response to the conference was so strong that organizers had to stop registration earlier than planned. Among the 230 registrants are scientists from Scotland, England, France, Uruguay, Portugal, Germany, Sweden, Colombia, Brazil, Pakistan, Canada, Mali, and French Guiana.
Wilson explained that the conference often features new research and unpublished work.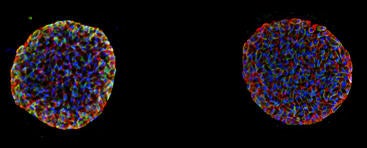 "Everybody knows that you don't come here and talk about stuff that has already been published. It's a way to get feedback, to have discussions about the future of research, and to get the community excited," she said, adding that topics include the organelles inside the parasite, how it invades cells, its division and replication processes, and innate and adaptive immunities.
"The genomics revolution has really taken off, and many of us are doing single-cell sequencing on Toxo. So, I think we are going to see a lot of exciting new talks," she said.
In addition to researchers from Wilson's lab, UCR will be represented by prominent genomics researcher Karine Le Roch, Ph.D. of the Department of Molecular, Cellular, and Systems Biology.
The conference will also feature an outreach event with local high school students, many of whom will be the first in their family to go to college. They will be paired up with a graduate student to explore the conference and participate in a round table session about higher education and life beyond high school.
"The idea is to expose these students, many of whom are Latino, to some of these science topics and plant the seeds of possibility," explained Edward Vizcarra, a graduate student in Wilson's lab who coordinated the outreach program.
Wilson said that holding the conference at the iconic Mission Inn is in line with the event's tradition of being held in unique locations.
"One of the first conferences that I went to was on the island of Corsica, and the previous two were held in Columbia and Portugal, in a castle. It is a real privilege and very exciting to bring everyone to Riverside and to experience the Mission Inn and UCR's Culver Center downtown".
Wilson expressed thanks to her local organizing committee, which includes Chair of the Division of Biomedical Sciences Monica Carson, Ph.D., Project Manager Pica Preston, and Financial and Administrative Officer Isaac Owusu-Frimpong.
"We are hugely indebted to them. Hosting a conference of this scale is a major endeavor and they have been so supportive and flexible," she said. "We could not have done it without them."